American transport helicopter Boeing CH-47 Chinook COBI 5807 - Armed Forces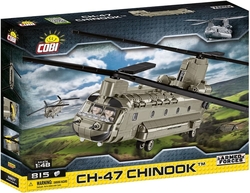 | | |
| --- | --- |
| Manufacturer: | COBI Factory SA |
| List Number: | COBI-5807 |
| EAN: | 5902251058074 |
| Availability: | In stock - ready to ship |
| Price excluding VAT: | 1 045 Kč |
| | 1 265 Kč |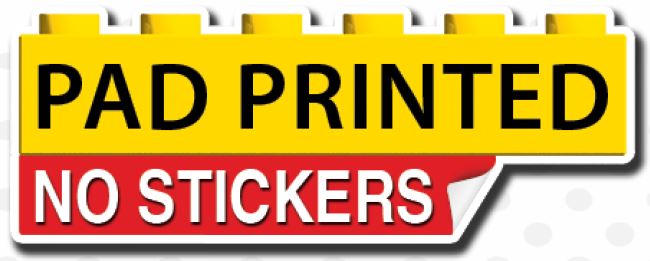 Higher resolution images can be found in the Files and Links section.
You know that:
The first flight of a helicopter designed for all-weather flight took place on 21 September 1961 ?

In more than 60 years of service in many armies, the Chinook has become a true legend ?

When Boeing introduced the CH-47 to the US Army, a controversy erupted among the generals over its use, as the prevailing opinion was that the machine was too large for offensive operations, too small for transport missions, unsuitable for carrying missiles, too noisy and dusty for rescue missions, but subsequent tests showed that the helicopter was capable of all tasks ?

Eventually the Chinook proved to be such an accomplished machine that it is still in production today, more than 60 years after its introduction into service ?

The current cost of a helicopter with modern avionics is about 8,5 millions USD ?

In total, over 1,300 units have been produced in 15 different versions ?

The helicopters are armed with a variety of defensive systems such as flare launchers, corner reflectors, or top secret systems for jamming and blinding enemy aircraft ?

69 helicopters are operated by the US Special Operations Command USASOC to conduct operations in the most difficult and dangerous locations around the world ?

Perhaps the most famous special forces unit using the Chinook is the 160. Special Operation Aviation Regiment nicknamed "Night Stalkers", which captured terrorist Osama bin Laden ?
Technical parameters: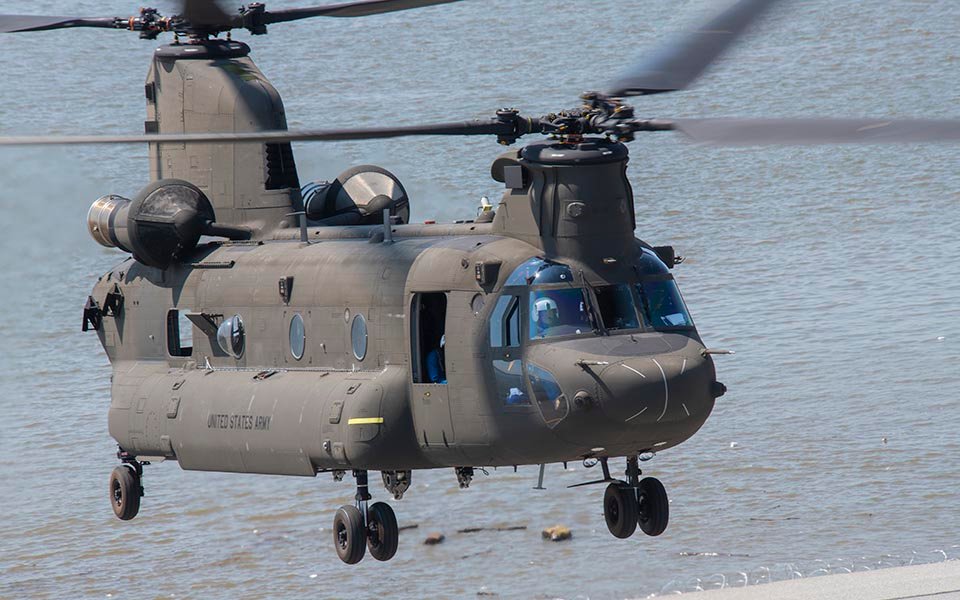 Dimensions fuselage length 15.46 m, overall length including rotors 30.14 m, width 3.78 m, height 5.68 m

Rotor diameter 18,3 m

Maximum take-off mass 22 680 kg
permissible payload mass 10 886 kg

Powerplant Lycoming T55-GA-712 turboshaft engine (depending on version), each with 3 750 hp

Maximum speed 315 km/h

Cruising speed 220 km/h

Range 741 m (up to 2 252 km for overflights)

5 640 m range

Climb rate 10,1 m/s

Armament 3 x M240/FN MAG machine gun 7.62 mm calibre + electronic warfare system

Fuel tank capacity 3 914 litres

Crew of 3 (pilot, co-pilot and flight engineer)
Below you'll find assembly instructions that give an idea of the difficulty (kids usually have no problem:-), or in case the original instructions included in each package get lost. It will also help if you are in doubt about what all the pack contains. This service is brought to you exclusively by COBISHOP.CZ
https://www.cobishop.cz/